GLA Units and Structures Summary
Prepping blueprints for expansion...

GLA Units and Structures Summary

is a stub and needs your help. You can help by

expanding it

.

Please refer to the talk page for further discussion.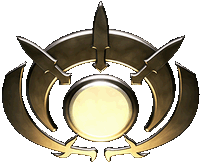 This page is a summary of the units and structures of the Global Liberation Army during the events of the GLA War depicted in Command and Conquer Generals and Expansion Pack Zero Hour.
GLA Military Doctrine
"
We shall descend upon them like lightning from a cloudless sky!
- GLA Militia
"
In terms of unit firepower and strength, the Global Liberation Army is the weakest of the three main warring factions of the GLA War. The GLA lacks the enormous economic resources of the global superpowers America and China, and they have no Air Force to speak of (except for transport aircrafts) but they are arguably the most resourceful faction in the conflict, and they have to be. The GLA compensated for their weakness by buying weapons, ammunition, and spare parts from Black Markets, converting civilian vehicles into combat vehicles (as with the Technical and Battle Bus), assembling vehicles themselves at the Arms Dealer, grab any salvageable leftover from any remains, or activating bounty stash where "anti imperialist" fund can be funneled to the cause with evident of imperialist destruction as compensation. GLA commanders also upgrade some of their vehicles, including Technicals, Quad Cannons and Marauder Tanks with salvaged parts left on the battlefield to bring more deadly effect to the cause.
"
One path to freedom!
- GLA Rebel
"
The Global Liberation Army prefers to use stealth, subterfuge and speed to defeat its enemies. Lacking the strength to engage the Americans or Chinese head on, the GLA has learned to master the art of camouflage, traps and disguise. Typical GLA units have weak armour but move quickly, perfect for hit-and-run attacks. The GLA also use their Tunnel Networks to resupply, heal and move their troops out of sight of American and Chinese spy satellites. Another way for the GLA to avoid direct confrontation is to develop long-range strike capabilities. GLA Rocket Buggies can deal considerable damage to enemy units and structure from long distances and can retreat quickly. The GLA can also deploy their long-range SCUD Missiles.
Of the three factions, GLA units are generally the cheapest and quickest to train or build. They can therefore be deployed in large numbers to compensate for their lack of armour or firepower, and casualty is less of an issue. In fact, the GLA is notorious for its use of suicide attacks. The GLA can train Terrorists, often at the wheel of a Bomb Truck, who are willing to sacrifice their lives for the cause.
Infantry
All GLA infantry are trained at the Barracks unless specified.
Vehicles
All GLA vehicles are acquired from the Arms Dealer unless specified.
Structures
GLA structures are built by its own army of Workers - civilians who either volunteered or were "volunteered" to work for the greater glory of the cause. All GLA structures are connected to an underground tunnel network and if a GLA structure is destroyed, it will leave a GLA Hole. If the Hole is not destroyed, workers will eventually come out and rebuild the structure, at no extra cost to the GLA commander. GLA structure require no power plant,but will be much more efficient if a power plant is present. These feature have some drawback as some structure like Arms Dealer cost more to build its own integral generator. All GLA building (except demo trap) can receive fortification upgrade.
Note to Chinese and American generals: a single nuclear missile strike will not destroy GLA Holes, nor will a fuel air bomb. It will be necessary to have ground troops or bombers ready at hand to send in to destroy the Holes.
During Zero Hour, GLA base defences may be upgraded with Camo Netting to hide them from the enemy. Prince Kassad's forces can upgrade all their buildings with Camo Netting. Fortification upgrade is available to put more durability to the building with whatever material available.
Key Structures
The GLA structures are:
Command Center: Used to train Workers how to build their structures in the field of battle; needed to use some general's powers.
Supply Stash: Trains Workers how to collect supplies in a pile or using a Supply Dock.
Barracks (Generals): Trains GLA Infantry, lets Workers build Stinger Sites or Tunnel Networks.
Stinger Site: A base defense used to destroy enemy Tanks (Generals) and Aircraft (Generals).
Tunnel Network: A base defense to kill enemy Infantry, known as a Toxin Network in Zero Hour used by Dr. Thrax.
Arms Dealer: Acquires GLA Tanks and Vehicles, lets Workers to build a Palace.
Demo Trap: Built by Workers as a trap to destroy the enemy, known as the Advanced Demo Trap in Zero Hour used by General Juhziz.
Palace: Places five GLA Infantry and used for upgrades, lets Workers build a Black Market or Scud Storm.
Black Market: Used for GLA upgrades to any Vehicle or Infantry in the field, same as the Palace; generates cash (20 per flash).
Scud Storm: The GLA's superweapon, comes with nine SCUD missiles.
Fake Buildings (Generals): Used in Zero Hour, only Workers can build these as a Command Center, Black Market, Barracks, Arms Dealer or Supply Stash; can be upgraded into real buildings with a cost.
GLA Hole: If GLA structure is destroyed, they leave a hole as a warning to their enemies if they destroy it or GLA Workers can build it back to that structure for free.
GLA can also build demo traps. A simple but overloaded mine that explode under contact or remote controlled. Chermical variant also available, especially by Dr. Thrax. Its the only GLA building which doesnt have GLA hole attachment
Units
Infantry
Vehicles
Special
Cut content
Structures
Production & tech
Fake
(ZH only)
Defenses & support
Cut content
Support powers & upgrades
Support powers
Upgrades
General's Promotions
Level 1
General's Promotions
Level 3
General's Promotions
Level 5
Generals
Generals
All subfactions (Toxin, Stealth, and Demolition) are exclusive to Zero Hour.