Gatling
Let me put it this way, Eddie...

This is a

disambiguation

page: a list of articles associated with the same title.

If an

internal link

referred you to this page, you may wish to change the link to point directly to the intended article.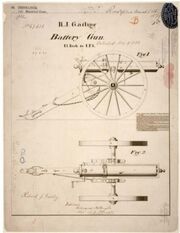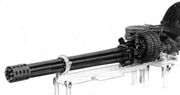 Gatling refers to any rotary weapon based on Richard Gatling's "Gatling gun", the forerunner of the modern machine gun. One such weapon heavily influenced by Gatling's design is the Vulcan cannon.
Tiberium universe
Tiberian Sun
Tiberium
Tiberium Alliances
Red Alert universe
Yuri's Revenge
All Gatling weapons in Yuri's Revenge are erroneously named Gattling.
Generals universe
Generals
Generals 2
See also