Name: Safferon Saffy Nurbs
Codename: Saffy Nurbs
Date of birth: CLASSIFIED
Nationality: CLASSIFIED

Allegiance: GDI, USA, Allied Forces
Current rank: CLASSIFIED
Clearance: Private
Specialization: RTS Games, Wikis many
Assignment: Make this Wiki a better place not worse
History: CLASSIFIED
Status: Waiting for RA3 Uprising to come out which takes to long. {{Infobox Character | name = | image = | role = | service = | roc = | faction = | gender = | status = }}
Other
I am now the emergency backup admin here so If mikael or the other admins are not here call me.
RTS games and Wiki editing is my specialty and I am the Veteran with Computers.

Also I hate violins due to they are harassing and disturbing the peace and the republic.
I am also affiliated with websites like this one Project Raptor a modding website that changes Zero Hour and made Generals Challenges easier, give the USA Faction a M1 Abrams Heavy Tank and give GLA a heavy Tank.
I love Star Wars, Transformers, most games and almost loved everything.
Also I need help with this page at Wikiquote especially this page
I am also secretly affiliated with the Wookiepedia, Starcraft Wiki, Fanon Wiki, StrategyWiki and the Smash Wiki.
"
Next time I drive Tank Okay?
- Conscript, Red Alert 3
"
Hi everyone,
Due to a problem with our image server, recently uploaded images are currently not displaying properly. We are aware of the problem and are working to resolve this issue as quickly as possible. We are sorry for the inconvenience; we will send out another status update by the end of the day.
Thanks, The Wikia Community Team
Other Wikis
Visit My Wiki anytime you wish because that place really needs some help.
Also visit fanon wiki for more information about me.
Rewards and acknowledgements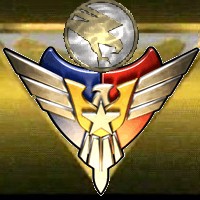 Thank you.
Respect
I am known for respect but please note that the birds will bite and their bites will cause pain and or damage to your skin and final of all even if birds are pretty they are actually mean behaving birds.
Community content is available under
CC-BY-SA
unless otherwise noted.