Greetings Comrade
Hey everyone, i've been editing for quite a while now but i have finally made an account. And there's nothing stopping me from cleaning up this wiki
Goals;
To help this wiki improve.
To help any-other CNC wiki improve
There's is another red alert 2 wiki I'm improving
This user has pledged his allgiance to:
The Soviet Union (CNC RA2)
The People Republic of China (CNC Generals)
USSR+PRC= Invincible Red Army!
Specializations:
CNC RA Series, and tactics, characters and units.
CNC Generals, tactics and units
Computers
USSR Role:
Name: Classified
Rank: Field Marshall, Commander of the Black Guard
Base Of Operations: Stalingrad, Russia.
Role: Advanced technology developments for TANKS!
China Role:
Name: Classified
Rank: 5 Star General
Base of Operations: Base Dragon (Warsaw Poland)
Role: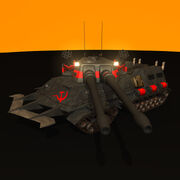 Community content is available under
CC-BY-SA
unless otherwise noted.