This user "Spoon0fDoom" prefers to use the enhanced profile.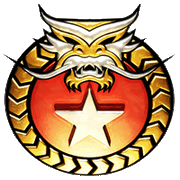 Hi everybody!
I'm a HUGE Zero:Hour-Fan, thanks to the First Decade package I also got familiar with other C&C-games ( which aren't bad either ;) )
My mission: To make all the pages that are in this wiki all about the same lay-out, with a lot of directions and (where possible) a smart tip! In this case, everything is easy to get by, insteady of that you have to search everything. You will also see me mostly edit GeneralS-pages.
In case you didn't notist, I'm blessed to be Dutch(the only downsides of The Netherlands is it's wheather and its neighbours(JOKE!, no hate mail, please!!)) and the way people think of me depends on who your asking, I think I'm funny, intelligent, good-looking and modest, the rest of the world thinks otherwise.
Well, that's enough about me, I have to make the world a better place to live, so whenever, leave a message!!!!